10 – 14 April
Alistair – Has beautifully produced our methodology (commonly referred to as a mothodology with a wee spelling mistake) into a usable form. Essential reading if you are not wanting in moth holes in your learning.
There's also been some very clever e-learning POC's produced this week – but they are top secret until we have shown then to the client – that's a watch this space moment. We are really enjoying 'Bringing People's Content to Life.'
Kim – Has been thinking about the beginning of the learning journey and how to introduce learners into an organisations new e-learning environment (especially after watching Sugata Mitra, Child Driven Education TedTalk last week) and also the end of the journey – how we can bring data down to earth and make it usable and applicable to everyday life.
It's been a busy book week too with Dana beginning designs for a Joy Davidson's next self-published children's picture book Titan and Journal for NZCER while sending another self-published title "The Single Dad's Guide to the Galaxy' off to the printers. Can't wait to share that one with you when we see the printed copies in a few weeks time. Plus Dana logged the 4000 job in our production management system with a design for some Certificates for Rolleston Christian School. Now that's a lot of work that has flowed through our doors.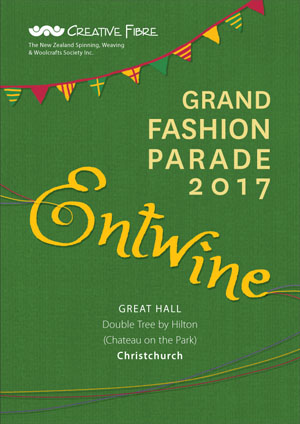 Anne is been made a huge effort to get two big pro-bono projects in time for the Entwined Creative Fibre Festival in Christchurch next week. We've completed all the branding for the festival and this last big push was for the Runway and Exhibition catalogues. It makes it all seem worthwhile when you get such lovely comments from the client:
Dear Anne
Many many thanks for the wonderful work you've done with the catalogue.
But the week ended with a bit of a fizz. We all sat and watched our own Mr Cook waiting for the cyclone (prepared as advised by the media), but despite all going home early on Thursday – nothing happened. Perhaps we were watching the wrong event. Sorry, Alistair.
Happy Easter everyone. May the bunny bring you lots of yummy sweet treats.