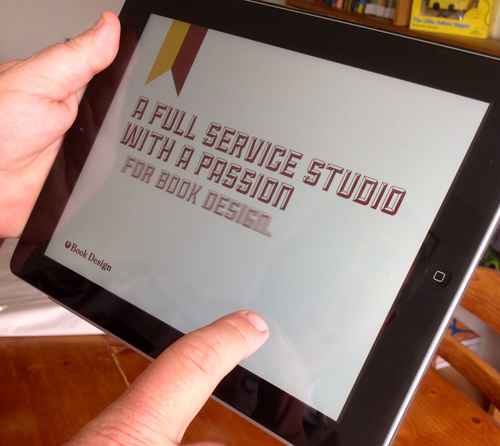 Creative Suite has always been the weapon of choice for the work we do everyday and it has just gotten sooooo much better. Using the ebook and digital research we have been exploring recently, we started to see what other sort of publication tools we could play with to give an enhanced reader experience.
Apps are really taking off in the magazine market and anyone who produces a publication (whether it's a book, magazine, catalogue, prospectus or brochure) can easily use the same artwork to create an app. This is much cheaper than having to build from scratch and you no longer need a web developer. We can do it as graphic designers.
The reader experience is more connected and user friendly than a static pdf or website. You can have text flying in, links to video and audio, and there are some great effects we can show you with the use of video and animation to create some really cool stuff. It's simple and only limited by imagination (and ours are pretty large).
There are extra costs involved in uploading and maintenance, but these can be justified when you see the statistical marketing information that can be gathered, plus you have the bonus of being instantly in the global market place. There is so much potential. Each time you update your app and send a push notification to your registered readers they will know immediately that you have something new they maybe interested in.
Plus this technology is not just limited to the iPad. We can create Android and smart phone apps.
Things certainly aren't boring around here and we would love to chat with you further about these developments. Do drop us a line.