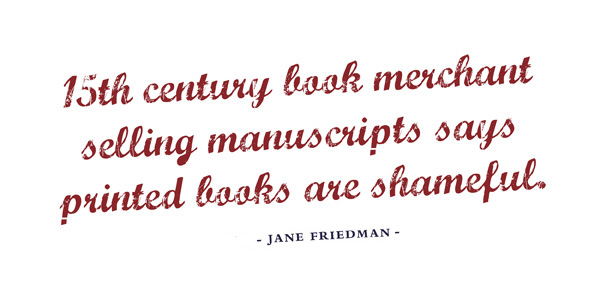 There's been plenty of change lately, but just look at how books have evolved from where they first started. Thank goodness for the book designer, we say.

The upheaval in the book trade has meant hard times for everyone. With our workloads a bit lighter we have kept ourselves busy and ahead of the game by reading. There is heaps of it to be done. Changes in how ebooks are created with Creative Suite has meant we as designers now have the technology  to offer more services than ever before – so if you're looking for help with animation, video and interactive graphics, look no further. This round-up from Books in Browsers is a good guide to where digital publishing and design are heading.
Digital publications are now part of our daily workflow and it's a real pleasure to produce an ebook that values the reader's experience. Whether you opt for a fixed or reflowable format or an app the appearance of your ebook should project quality, so its design is critical. We not only have our head around digital covers, but can also help guide you through innovations in ebook marketing, and work with you on designing an ebook wrapper.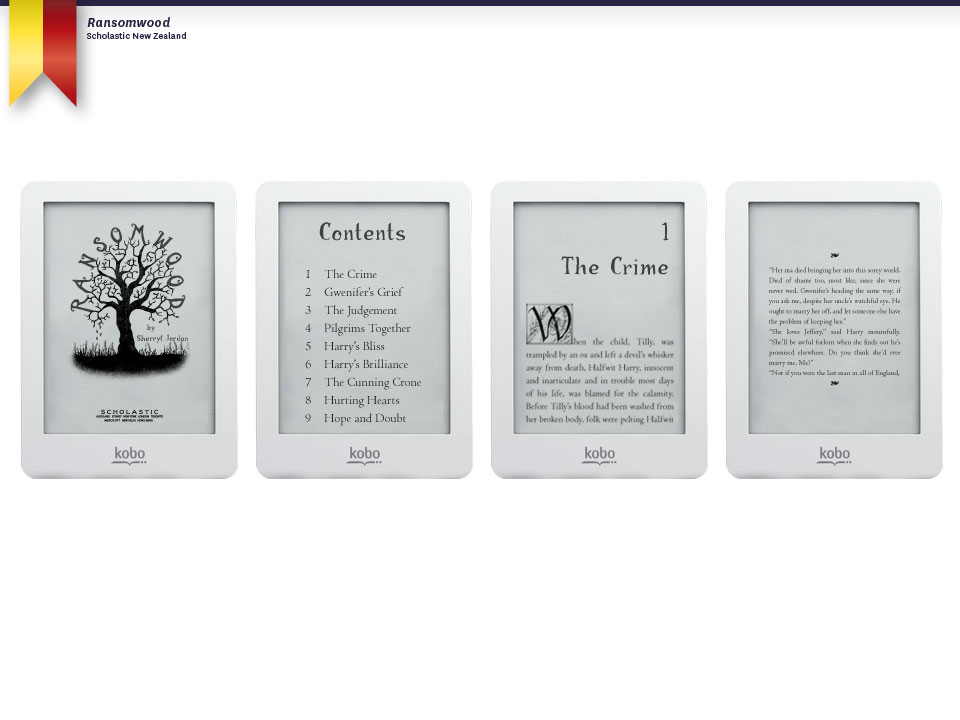 We have had a go and entered Ransomwood (images above), a title that we recently designed for Scholastic NZ, in the Digital Design Books Awards (part of the Digital Book World Conference in New York). Who knows if it will get anywhere? But sometimes you just have to give things a go.