Early this month, I attended a seminar with Vivienne Ming on The Future of Work, a joint venture between Project Connect, the Wynyard Innovation Neighbourhood, AUT and the American Embassy.
In her own words, Vivienne claims she is "always right," but is she right about the Future of Work?
After being so inspired by her seminar, I attended her Master Class the next day to dive deeper into her thoughts.
Who are the major players?
Although both of these talks centered around the effects of Artificial Intelligence (AI) on the future of work, technology is the minor player in any event that's predicted to happen.
We spend our days here at Smartwork Creative talking about engagement:
Helping employers capture their learners' short attention spans, helping learners further their careers, and training organisations to have lifelong learning cultures.
But it's always a balance between budgets and achieving goals.
In my introduction meetings, I'm usually spouting to the converted about how growing a learning culture can enhance their objectives. But after that, the poor converted soul gets stuck convincing the money and decision makers above them that this is the financial commitment they need to make.
In both cases, the meaning of the message is lost.
Because while we do need to solve the business pain and purpose for the learning, we also need to take into account the motivation of the learner–why do they want to come to work each day?
I'm pretty sure learners don't want to be scared that a robot will take their position.
So back to looking into the future.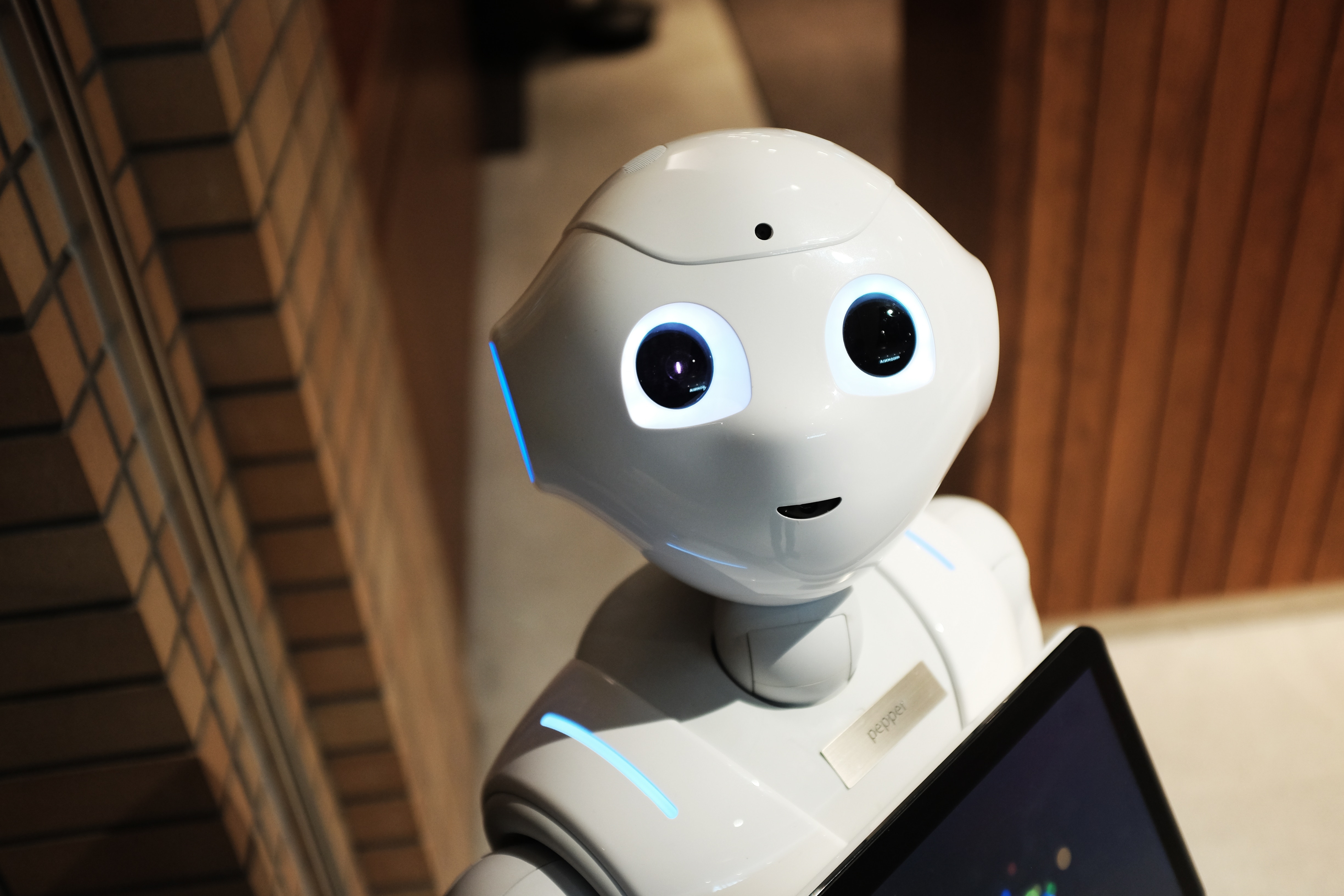 Technology needs to be driven by people.
From the top down, employers need to bring their people along for the ride and be very careful in showing them what their purpose is.
From the bottom up, employees need to show that they not only have the core skills, but also resilience, adaptability, the right attitude, and the capability to make and justify decisions.
And as employers – are you asking your people if they want to learn? May it really be as simple as that to break down barriers.
But all this comes with a warning. What happens to the people who don't own their purpose?
They'll be influenced and guided into other people's purpose and pushed further into a system that doesn't have a balanced outcome.
The future of work is the creation of a workplace environment where humans are creative, adaptive problem explorers.
Yep, I'm sure you are thinking that's what we are all trying to aim for now – but are you really? Because from where I'm sitting, I'm wondering, why aren't more people listening? Are they too scared to listen to the message? Is Vivienne playing too far ahead in this field?
Her last parting thought is well worth sharing.
Technology should make us better people – we should know more when we turn it off.
Here at Smartwork Creative, we help you 'want to' turn it on so whole companies can move together with the purpose to solve pains.
Our model for moving forward is to empower people to do the job they were hired for, 'their' way, While doing this, we also want to prepare them for a future they don't know, by building the skills that will help them to adapt.
– By Kim Dovey
Sounds good? Then get in touch…