Creating a strong brand doesn't happen with the flick of a switch. Here at Smartwork Creative we follow a visual journey which begins with researching initial ideas and finishes with polished identity. We want the clients to be part of this journey and understand the thinking behind the decisions we make. To do this successfully we work with a branding development document that is broken down into 4 key stages. Let's start at the beginning …
In February we introduced you to Rolleston Christian School, a completely new school that required a full branding identity from scratch. Together with the Board of Trustees, we produced a variety of marketing collateral. Here's what happened behind the scenes with how the branding development evolved.
Stage 1: Initial ideas
We begin with researching the market and other brands out there. In this case we looked at primary schools with a Christian focus in the region, New Zealand and around the world. We take into account colours and typefaces so we can look at what is successful in this market and how you can stand out from the crowd. Establishing a colour palette is vital to creating a strong brand and promoting core values. We then explore suitable typefaces and provide a range of options for the client to choose.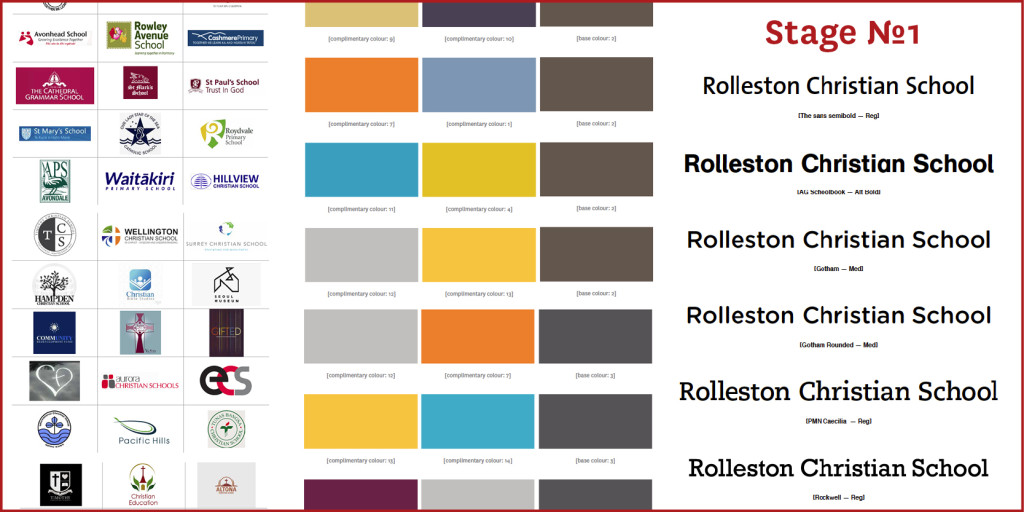 Stage 2: Implementing ideas
Drawing ideas from stage 1 we put together these components and develop further options. This stage is all about experimenting and trying out different concepts.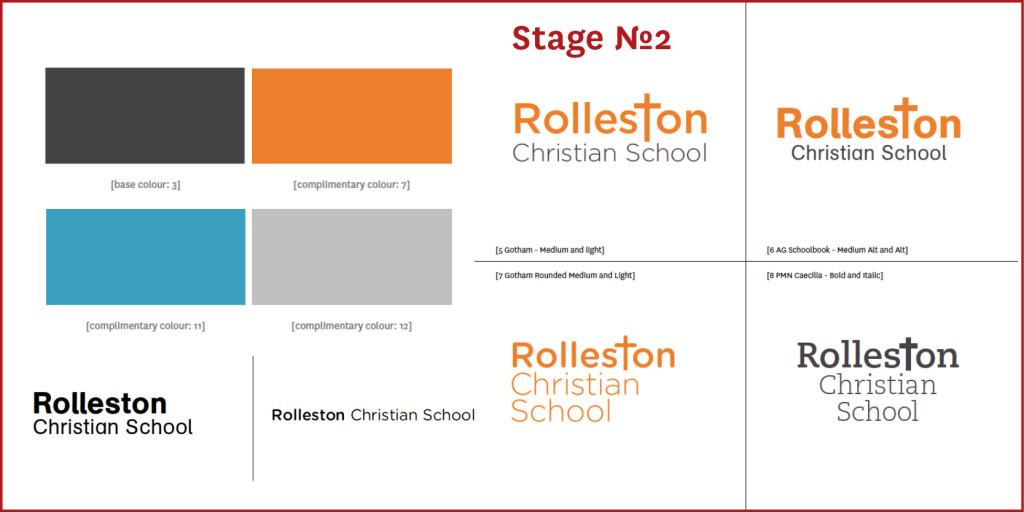 Stage 3: Refining chosen design
Stage 3 is about focusing on the preferred ideas and refining and tweaking to get it just right. It's important to define the chosen colour values which will be used in future collateral.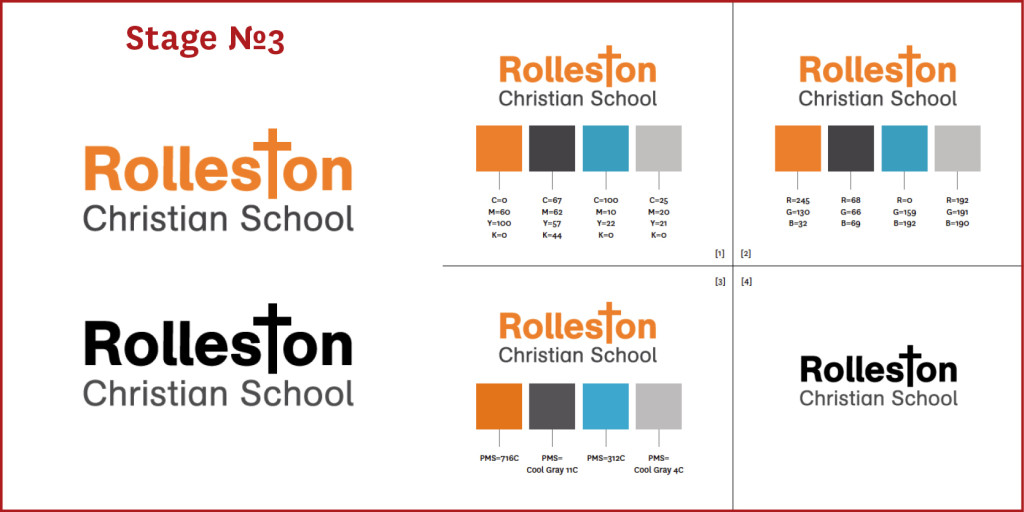 Stage 4: Use of designs within other collateral
Now we have a chosen design, we can start using it in the various forms of marketing collateral. The examples below show how the brand was brought through to the school uniform, infographic and promo images.
Looking back through the full branding development document, we can see the journey it took to create the final look and why we made the decisions we did. From initial ideas to a finished identity, involving the client through each stage. See the full finished results: https://smartworkcreative.co.nz/meet-rolleston-christian-school/.